Case List
Sustainable Product Development For A New Age
Sustainable Product Development For A New Age
Designer labels are well known for fostering brand loyalty among consumers - think designer bags, scarves, and sunglasses, among others. Yet, the latest products on the rise are designer water bottles, and in some instances a pairing of drinkware.

Plenty of established fashion brands have ventured into this

, from Loewe to Prada. The popularity of reusable bottles is unsurprising,

given society's increased environmental awareness

, leading to a greater rejection of single-use products.
Does your brand want to get in on this sustainable drinkware trend? Look no further than Woodmax, a design and manufacturing company with over 35 years of experience in creating apparel and merchandise for various renowned brands.
In this case study, we provide a detailed look into how a globally renowned coffee chain decided to double down on its sustainability efforts after an initial successful partnership with Woodmax in launching a new sustainable drinkware product line in the Japanese market.
The Partnership
To strengthen its new sustainability commitment, the customer wanted to launch a campaign to increase uptake of sustainable products while reducing demand for single-use plastics. This is especially relevant given that

Japan's plastic consumption is the second highest in the world

, at 30kg per capita annually - an amount mostly made up of single-use plastics. The country is also responsible for the third highest plastic production globally.
With Woodmax's expertise in designing and manufacturing apparel and merchandise, the customer trusted Woodmax to lead its drinkware collection production in conjunction with their Earth Day 2020 campaign.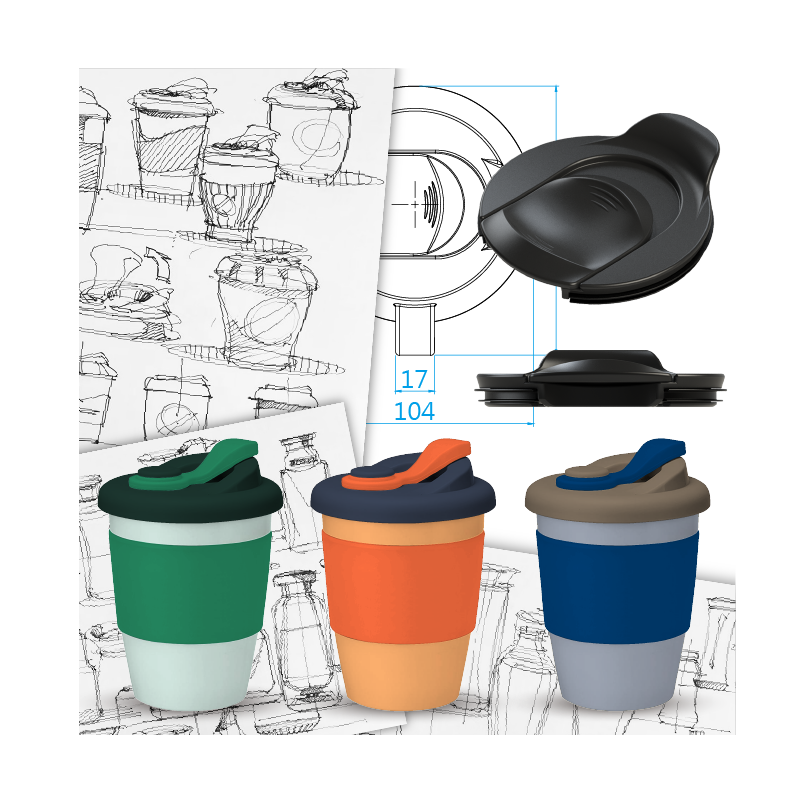 Problem
Embarking on this campaign launch, the customer encountered several challenges, including figuring how to efficiently source and design a brand new sustainable drinkware line with a quick turnaround to meet the promotion deadline.
In addition, the customer wanted

to create products that were both sustainable and lasting, resulting in certain material constraints, while maintaining the many functions and features required from them. The products also had to conform to the customer's existing brand aesthetic and quality requirements.
Having to account for all these different factors, the coffee chain knew that Woodmax would be a clear choice

for their ability to rapidly generate realistic visuals of the final product before commitment, and a

multifaceted in-house team that specializes in every stage of the manufacturing process, from initial conceptualization to the final mass production.
Solution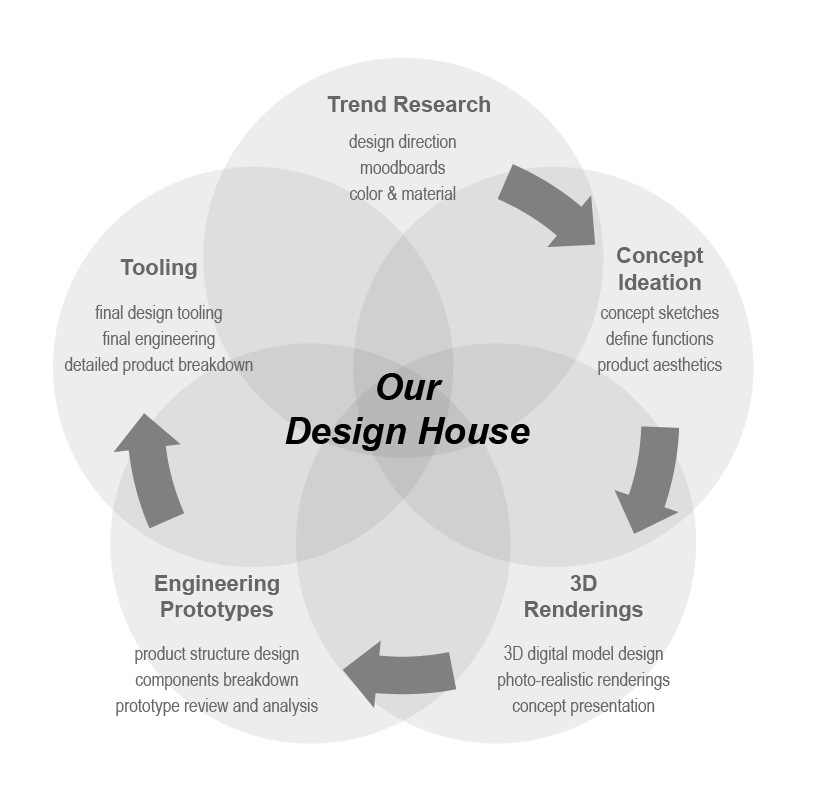 A key benefit of Woodmax's offering is the time efficiency achieved through the design and sampling processes. Instead of the usual development period of 8 weeks with the conventional process, Woodmax delivered a salesman sample (SMS) to the customer in 4 weeks, allowing more time to be allocated for detailed product discussion. Moreover, instead of just the traditional physical prototypes, Woodmax took it a step further and was able to provide 2D/3D computer rendered samples in only 1 week. As for the physical samples, Woodmax utilized its 3D printing precision to shorten the delivery time in a matter of days, while creating additional color options through digital visual renderings.
Creating an entirely new line of unfamiliar products on a tight schedule is always challenging. For this customer, this was no exception. Nevertheless, Woodmax's teams were well-equipped to make sure the products produced were up to standards, while the research team continued to look for new industry trends and techniques. Woodmax oversaw the production of merchandise to ensure that the order was correct and arrived timely, giving the customer a peace of mind. The disciplined quality assurance team, equipped with in-house laboratories, monitored the orders from the beginning of sampling and production down to the final quality-check. Lastly, the regulation team ensured that all goods were trade compliant and requirements were met before reaching the customer's distribution center, resulting in a smooth sailing product launch.
Results
With the help of Woodmax, the global coffee chain created a successful line of sustainable, reusable drinkware-related products: a PLA tumbler, silicone straw, straw brush, and straw pouch. To top it off, detailed package design considerations such as utilizing unicolor Kraft paper box materials helped highlight the overall sustainability campaign theme. While maintaining the environmentally-friendly attribute, the products introduced do not shy on quality. In particular, the silicone straw can last an impressive 1000 washes, at least, and meet food-related quality requirements.
A testament to the products' success and confidence in Woodmax, the chain has increased their order quantity by 60% for an upcoming seasonal promotion, on top of a plan to expand the product launch to other APAC markets. The sustainability message is spreading wide and far, after a successful partnership with Woodmax.
"Woodmax has been the top 3 suppliers of this global coffee chain. The increased reorder in the upcoming quarters shows their satisfaction and confidence in our full service," said Andrew, CEO of Woodmax.
Interested parties will be able to reach Woodmax through Facebook & LinkedIn, and read about Woodmax's products and services through the website:

www.woodmax.com.tw
GET IN TOUCH
WOODMAX KY INDUSTRIES CORPORATION
3F. NO. 91 TA SHUN 1ST ROAD KAOHSIUNG CITY, 813 TAIWAN R.O.C.
TEL:+886-7-5560123
FAX:+886-7-5560101
EMAIL:ideas@woodmax.com.tw