Woodmax Corporate Social Responsibility
Woodmax remains committed to its social responsibility and takes pride in its philanthropic efforts. Woodmax seeks to continually impact communities around the world by partnering with non-profit organizations, volunteering, and providing financial assistance to communities less fortunate.

One such partner is ICF Campus, which offers food and education for the local people in Siem Reap since 2014. ICF Campus serves as a safe community area for children and young people in the surrounding villages. In a protected, supervised environment, they can engage in sports and acquire basic knowledge such as gardening, woodworking, swimming or English lessons. In addition, the campus offers free clean water to the community.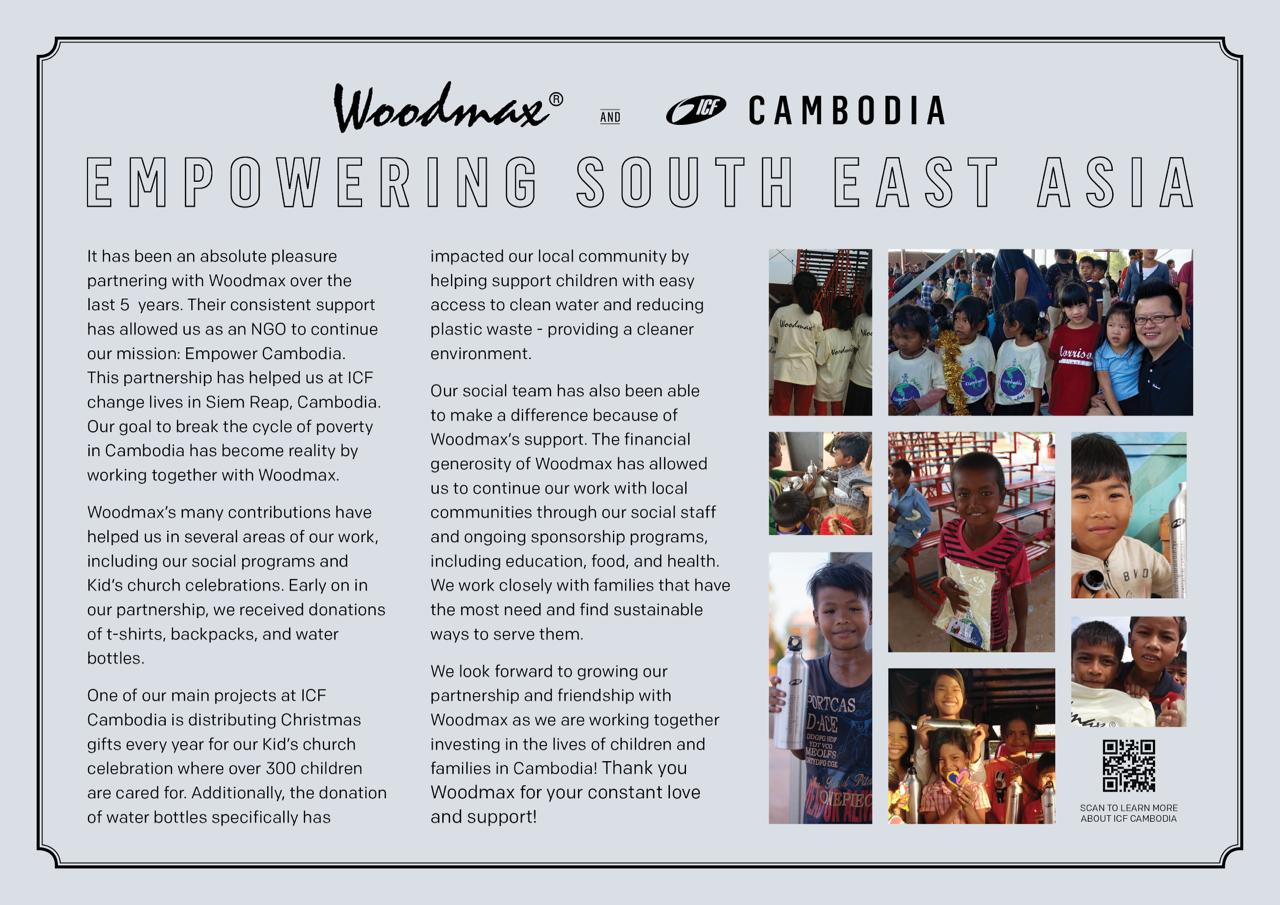 Global Partnership
Woodmax supports projects in Taiwan, China, USA, Cambodia, and Kyrgyzstan. Supporting communities is an essential part of our company culture.
GET IN TOUCH
WOODMAX KY INDUSTRIES CORPORATION
3F. NO. 91 TA SHUN 1ST ROAD KAOHSIUNG CITY, 813 TAIWAN R.O.C.
TEL:+886-7-5560123
FAX:+886-7-5560101
EMAIL:ideas@woodmax.com.tw